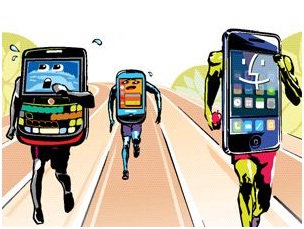 Prashant Jadhav, an income tax consultant from Mumbai recently bought a Micromax X260 for what he calls "rough use. This is much better for my business; I use it mostly for dealing with clients," he says. Jadhav also owns a dual SIMSamsung handset, which is a slide phone, with good multimedia features.
Jadhav is among the increasing tribe of people who have two mobile phones — a business phones for emails and a functional one that can be put to "rough" use. Few years ago, everyone sweared by Nokia, Samsung or Sony Ericsson. Today, Micromax, Karbonn, Spice and Lava are just a few who jostle for shelf space as well as mind space with the international brands in India.
Naveen Mishra, lead analyst – telecoms practice, CyberMedia Research cites an interesting statistic: "4 out of 10 brands sold in the market are brands that you and I may not have heard of." According to CyberMedia Research, 40%-45% of the total handsets shipped in 2011 were indigenous brands and the Indian mobile handsets market is expected to see shipments (unit sales from vendors / OEMs to distributors and retailers) of 210 million in 2011 — a growth of over 25% over the 167 million units shipped in 2010.
Mobile telephony in India started in the mid 90s, but it was not until the mid 2000s that a cellphone became affordable to the masses. With handsets like 1100, 3210, 6510 and N70, Nokia became the brand preferred by masses, the Indian market grew at such a rapid pace making it impossible for brands like Nokia to service all segments. That's where Indian businessmen from diverse backgrounds (see boxes) sensed an opportunity and created some of the brands we know today.
Most indigenous brands like Micromax and Karbonn differentiated themselves on price and the early appeals they made were around battery life — from 30 days to 72 days. The entry of more mobile service providers led to further price erosion, thus prompting subscribers to have a 'regular' connection and flirt with any other having an exciting offer. This was the opportunity that indigenous brands seized from the 'China' phones present in India.
Micro-targetting, says Pratik Seal, head- marketing, Micromax, depending on the volume demand allows the brand to create a product within 60-90 days. The dexterity displayed, from conceptualization to launch, is what allowed brands like Karbonn, Micromax to compete with incumbents like Samsung and Nokia.
"Indian brands have upset Nokia that used to be very strong in the feature phone space having 2G and 2.5G capabilities. LG and Samsung have also taken a hit," says Anshul Gupta, principal research analyst, Gartner. The advantage of having all its teams — from sales to R&D right next door has helped Indian brands' speed to market.
From a base of 0% in early 2008 to 35%-40% in early 2010, Indian brands have come a long way. While price continues to be their trump card, the future depends on newer features and building brand equity. Brands like Spice and Karbonn, armed with a huge marketing war chest are using star endorsement, co-branded television content and cricket to create brand salience.
ShashinDevsare, ED of Karbonn Mobiles accepts the challenges of marketing in a cluttered market. "We are present in most districts in the country. We entered metros in early 2010 and that will be our focus in the coming months. Besides BTL activities, TV advertising is also very important to building our brand."
Beyond the bread and butter handsets, the next battle between the indigenous and international brands is in the smart phones space.
Samsung, with a bouquet of 12 smart phones is looking to close the year with a 40% market share, from the current 28%. Ranjit Yadav, country head, Samsung Mobile & IT says the wide basket is aimed at making smart phones accessible to all.
"Besides product experience, we are also looking to provide our consumers a differentiated retail experience. We have set up 55 Smartphone cafés across India and the numbers are growing as we speak." Similarly, Prasun Kumar, head – marketing, Sony Ericsson India says Android smart phones like Xperia arc & PLAY have helped strengthen Sony Ericsson's position in India. Needless to say, even players like Karbonn are eyeing the smart phone segment with even tablets on the anvil in the time to come.
With 70% penetration in the Indian market, Micromax is looking at international markets to bring in the next level of growth. "We operate in 12 countries today and are looking at touching 25 by 2013. About 15%-20% of our income today comes from international markets," says Seal. Even Spice Mobile has international presence, "our operations are spread internationally from Ivory Coast to Indonesia," says PayalGaba, VP- branding & marketing, S Mobility.
Spice has also done brand acquisitions abroad of Nexian in Indonesia, WellcoM in Thailand and the Greater Mekong sub-region and CSL in Malaysia. "International acquisitions have helped us tap into each brands' built up brand equity, combined retail network and supply chain strength," explains Gaba.
However, local brands tend to bristle if it is even suggested that they are setting themselves up to be good acquisition targets. Besides according to a few marketing consultants, this is unlikely to happen for a variety of reasons.
Says ShripadNadkarni, founder director, MarketGate, "I don't think there will be any acquisitions of local brands by global players, because the latter have their own pipeline of technology and products. For a brand to be acquired, there has to be some lasting value to the buyer, which I don't think is the case yet with Indian brands.
They've not managed to build a strong, sustainable consumer franchise, only an opportunistic one." The way handset market is developing "it mirrors the TV industry years back," says Harish Bijoor of Harish Bijoor Consults. "Some brands even quasi branded themselves as Akai and Aiwa, they were aggressive in advertising too, but today they are nowhere," he points out. The shake-up and consolidation of brands is still sometime away.
Industry observers say that the phenomena of indovation in handsets will continue given that tele-density is yet to reach saturation point in the country. The shake-up once the tipping point is reached will see only the top 2-3 handset players survive in the market.
For now all brands rely on couple of pipelines for growth — one, the new subscribers entering the mobile telephony space. The other is the replacement market, which depends on the average life cycle of a mobile hand set in India. According to telecom experts the average life-cycle of a mobile in India is a mere 18 months. This goes down to 15 months in the more affluent markets.
The stumbling block for Indian hand set brands come in the area of distribution. Particularly when distributors have seen many fly by night operators operating today, but no where tomorrow. "It is tough to keep distributors with you as they stock depending on what's selling. How distributors are serviced, their margins etc are not as easy for Indian brands as for a Nokia or Samsung. To keep working capital in check some brands are also trying out a pre-cash model, where they take money first for good products." says Girish Trivedi, founder, Monk Consulting.
In a battle reminiscent of the FMCG battles, the domestic brands have eaten into incumbents' share, but the heavyweights are fighting back aggressively. "Indian brands will continue to enter new spaces opportunistically and will be around for sometime. But once customers start looking at qualities beyond price in a handset, the international brands will kick in with their aspirational connect," predicts Nadkarni.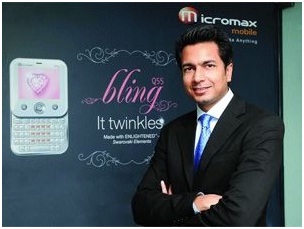 Brand :Micromax Mobile
Founder : Rahul Sharma
Turnover: Rs 2,600 crore
Marketing Spends: Rs 160 crore
Before mobile phones, Micromax dealt in GSM based PCOs. One day while attending to a problem that a vendor faced in Behrampur, Rahul Sharma witnessed first hand the severe power deficit in villages. The PCO owner had truck batteries in his shed that was being used to run the PCO. Every night he would carry the batteries on his cycle back home 20 km in the interiors, charge it whole night and bring it back next morning. This became the inspiration for Micromax to launch its long battery phone X1i.
After his mechanical engineering from Nagpur University, Sharma worked with P&G and Microsoft Xbox until the entrepreneurial bug bit him.
At 36 years of age, Sharma is one of the youngest brand owner and he says he runs a tight ship. It isn't surprising that Sharma is inspired by Steve Jobs and upholds the philosophy that, "we must create our own roadmaps rather than following others by imbibing innovative models tailor-made for our needs and expectations." When he is not thinking business, Sharma either spends time reading autobiographies of successful leaders or following F1 racing.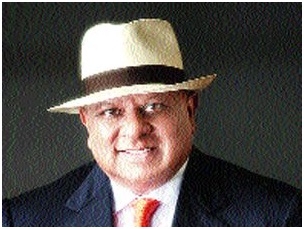 Brand: Spice Mobile
Founder: Dr. B. K. Modi
Turnover: Rs 2,100 crore
Marketing Spends: Rs 140 crore
He's done engineering, MBA and a Ph D and alongside also managed to find time to introduce photocopying to India through Modi Xerox before he shifted focus to launch Spice Mobile. Modi calls himself "innovative, technocrat and futurepreneur" and his business mantra is FIVO that stands for "fearless, imaginative, vibrant and open."
While Modi defied family business norms when he entered the copying business he is also quite spiritual in nature. Dalai Lama are among the few people who inspire him. Modi likes to spend his free time playing golf or lazing in front of TV watching English movies.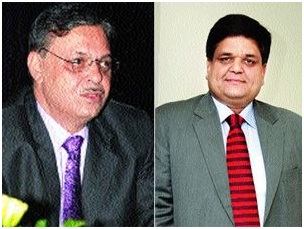 Brand: Karbonn Mobiles
Founders: SudhirHasija& Pradeep Jain
Turnover: Rs 1,500 crore
Marketing Spends: Rs 60 crore
Hasija sold TV accessories like antennas and trolley and Jain was the distributor for Eagle flask when they started their career. Hasija and Jain represent a growing breed of Indian entrepreneurs who grab an grab opportunity when it comes by. Hasija and Jain setup Karbonn Mobiles with an investment of Rs 100 crore.
"In 1996, when pager and mobile phone revolution first started in Karnataka, I bagged a lucrative contract to become the telecom hardware distributor for Alcatel-Lucent SA, then ended up as a distributor for Nokia, the world's largest handset-maker," says Hasija.
Both are family men at heart and like to be with family in their free time. Hasija's appetite for cricket is perhaps the reason VirendraSehwag&GautamGambhir endorse Karbonn today. To create a "business instilled with values" is Jain's dream and Hasija is backing it up with his huge appetite for risk and subsequent rewards.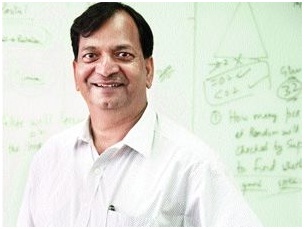 Brand: Lava Mobile Phones
Founder: ShailendraNath Rai
Turnover: Rs 1,000 crore
Before entering the telecom industry, Rai worked with DCM Textiles, Xerox and LG and then was one of the promoters of Pacetel, an OEM supplier to Bharti, Reliance and ZTE. He alongwithHari Om Rai and Sunil Bhalla started Lava Mobiles in 2009 with an investment of Rs 10 crore.
Rai is a mechanical engineer from Dayalbagh Engineering College, Agra and is an optimistic by nature. He believes that "motivation only comes through achievement and to succeed it is important to work hard and smart." A golfing enthusiast, Rai also likes listening to classical music and travel.